"I'm asking you to imagine that reality is stranger and more complicated than you or I could possibly know. Then, sometimes we get glimpses of it in dreams or in déjà vu when you feel like what's happening now has happened before or maybe it has, but a little differently, and somewhere else." – OA
I woke up in a dark space on my two feet as if I had fallen asleep standing up. I tried to collect my memories and replay the events of that day but I can't seem to figure out how I ended up here. Before I could try to make sense of things, the crackling sound of a static pierced the silent darkness.
I turned around and found three screens radiating with light. I held my hand over my brows to help my eyes adjust to the brightness. Slowly, the flickers of the light from the screens helped me see what's around them.
The three screens were small TV screens, each propped up on a nightstand that came up to my thighs. These were old-school TVs with antennas and dials on the side that you only see in retro movies.
I walked closer to the TV and the static sound was now replaced by mumbles of distant conversations increasing in volume. I'm shocked my usual cowardice is trumped by my curiosity to find out what's on the TVs so I bent down to watch the first one.
It showed a little dark-haired girl with her back against the screen. She's holding a book larger than her head with both hands, arms resting on a table. She looks like she's reading but she's just learning the letter "A", its shape, its sound, and associating the two together. The "A" on her book is purple with confetti-like design and scalloped sides.  She's mimicking an adult in the background pronouncing "A" over and over again.
Wait. I remember this memory… only it's not a memory. I know for sure I am the little girl, I remember learning that this shape made of two lines leaning on each other's tips and connected with a a horizontal belt makes the sound "ei". I also came to a realization that this is… real-time. It's me, it's happening right now, but somewhere else where I'm much much younger.
Maybe the other TVs have other versions of me.
I checked TV #2 and this time I see myself chilling with my friends in my living room. The colour tone is a bit off — it's warmer with a yellow tint, like a flashback scene in a movie. It's a retro-futuristic utopia-like world where life's always good – not just for the Natasha here, but for everyone. Life is fulfilling and is always filled with jokes and laughters shared among friends who are like family.
Natasha laughs such a genuine laugh that fills me with jealousy. She's so happy that warmth creeps across her chest. I felt this warmth, I felt her happiness, I felt this contentment and bliss I've never felt before. I knew this too was me, but somewhere far away. It's a memory I've never lived before but I know it's mine.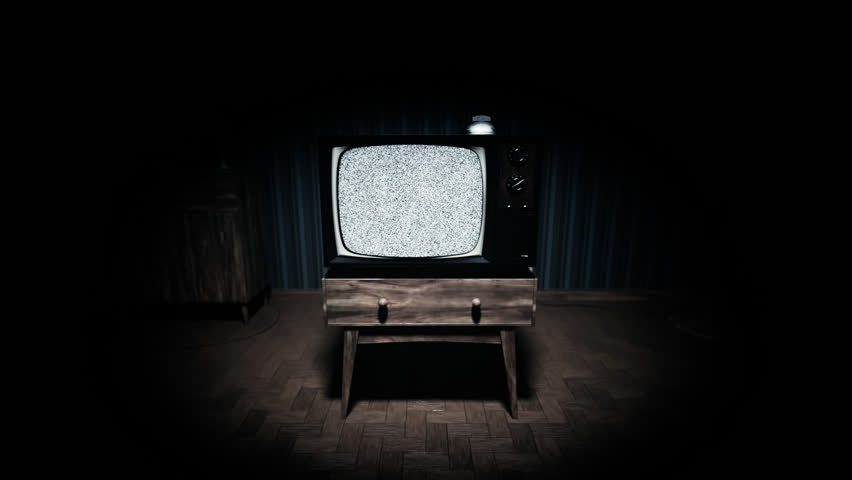 Out of the blue a static interrupts the TV and the scene repeats itself. I kept watching to find out what happens next only to be startled by another static. It dawned on me that this Natasha is stuck in an endless loop and is oblivious to the rest of life. The happiness I felt for her became a concern and an urge to tell her that life is so much more than just laughing with your friends in your living room. There's an entire life to experience, there's the not-so-happy-times that just make the happy moments all the more precious. I wanted to talk to her and tell her she's in a meaningless loop! She would want to know, right? 
But why? A voice in my head asked. Why would you want to introduce her to all the sadness and disappointment the world drugs itself to forget? Why would you want to interrupt someone's blissful life to let them know about the horrible things and people in life? Would you want someone to interrupt your blissful life?
If I'm not happy in this life, at least I'm happy in another life, even if that means only knowing and experiencing a hundredth of what I know now. I decided to keep Natasha in her loop – she's not the one who needs saving.
I still have another TV to watch. Maybe it's another Natasha.
Before my gaze darted to the final TV, all the brightness escaped my vision like someone had unplugged the TVs abruptly. Suddenly I'm back in the dark space where I first woke up. I'm lost, without my senses and completely surrounded in darkness.
But after a split second, I woke up in my bed, sunlight seeping through the blinds. I looked around and realized… I never got to see the third TV.
Could this reality be what's on that final TV?